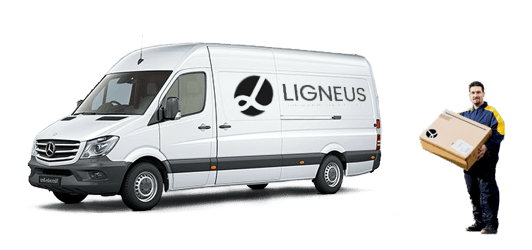 Delivery
As you can imagine our delivery options are varied. Our extensive product range means we could be dispatching small wine and glass carries one minute to large rustic farmhouse tables the next.
This means we use a selection of delivery methods from Royal Mail, DPD and pallet networks to our own delivery vehicles. We work hard to keep our delivery costs and time down.
Lightweight & individual items
For small individual items we use Royal Mail
| | | | |
| --- | --- | --- | --- |
| Delivery Zone | Delivery Times | less than 1kg | less than 2kg |
| Green Zone | 2-10 days | £4.95 | £6.95 |
Large Parcels
For large parcels we use DPD and APC
| | | | |
| --- | --- | --- | --- |
| Delivery Zone | Delivery Times | Orders under £400 | Orders over £400 |
| Green Zone | 2-10 days | £15 | FREE |
| Yellow Zone | 3-15 days | £18 | £18 |
| Eurozone | 7-15 days | £24 | £24 |
Generally within UK mainland we send everything on either a next day or 2 day service. Delivery times are extended depending on the size of your order and production levels at the time hence the broad delivery range.
If you have an urgent order do contact us to discuss what we can do to expedite the situation.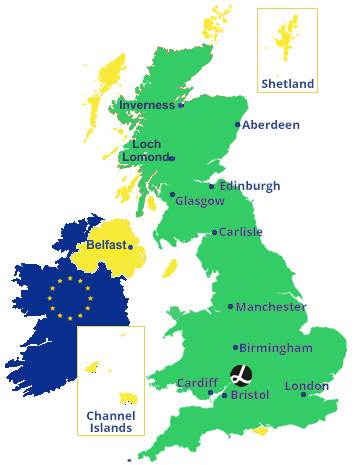 Returns Policy
Faulty Products
Faulty products will be refunded or exchanged for non faulty products with no charge. If a collection is required this will be done at Ligneus' expense
Non-Faulty Products
We will refund non-faulty products subject to product(s) being returned in perfect condition. We also reserve the right to charge return carriage and restocking fees.
We're constantly looking at ways to reduce our costs and pass these savings on to you so although we understand that you may change your mind on your purchase we will have to share those costs with you.
PLEASE NOTE: Where a product has been personalised or is bespoke we cannot refund unless faulty.
Types of Returns
Due to the vast difference in the range of products we manufacture from the smallest doorstop to the largest table, single item to volume orders, we need to consider the different types of returns and their associated costs.
Standard Returns are those that are pre packed in boxes and that can be collected through our standard couriers.
Bulky returns are those that cannot be collected through standard couriers but require a pallet network. These include orders such as trolleys, tables and volume orders.
Return Carriage Fee
A non-faulty product can be returned at your own convenience or, if you wish for us to make a collection through our couriers, we will need to raise a collection charge.
Restocking Fee
A restocking fee will be raised on 15% of the value of the returned items
| | | | |
| --- | --- | --- | --- |
| Non-Faulty Returns Summary | Customer returns directly | Standard Returns | Bulky Returns |
| Return Carriage Fee | N/A | £14.95 (per consignment) | Bespoke Pricing |
| Restocking Fee | 15% | 15% | 15% |