Crate Display System
Our Crate Display System is our most popular modular system. It derives from our best selling Rustic Brown Crates and Colour Burst crates.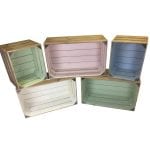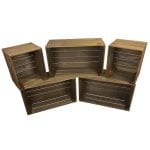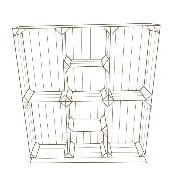 As with all our crates they are perfect for storage solutions, however, if they are turned on their sides they make fantastic display and POS systems. They can also help with shop layout as partitions and queue dividers. Their attractive designs and colours can enhance the customer experience. You might like to read our blog on shop display and impulse merchandising for more information on the value of the customer experience.
By selecting the small and large sizes they can be matched perfectly and sit on either a large or small mobile base units: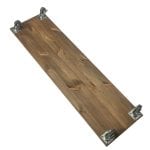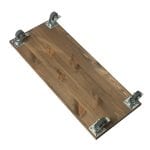 We offer these systems pre-built in our Crate Display Stands Category – some examples shown below: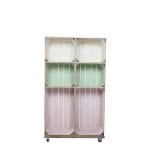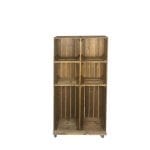 Or you can mix and match to own designs. you can build them directly off the floor or purchase the base units above to make them manoeuvrable. Check out some of the example displays below:
As you can see they're incredibly beautiful and versatile – check out the video below for more ideas: