Pub decline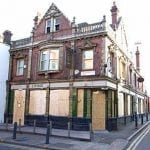 According to official figures from the Office of National Statistics, more than a quarter of Britain's pubs have closed their doors since the turn of the millennium, falling from 52,500 in 2001 to 38,815 in 2018, with small independent pubs showing the biggest decline.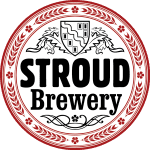 Some pubs have been replaced by small brewery taprooms, as the number of craft beer producers has soared in the past decade. Take a peek at what's happening under the shed roof at Earth Station, a new, community-based brewery taking shape at London's Royal Docks. Closer to home for us is Stroud Brewery, an award winning, community-focused producer of organic beers. They deliver to your door – try Budding, their founding, and biggest selling, brew.
In addition, a growing number of individuals have been taking matters into their own hands, creating an alternative environment in which to enjoy a drink with friends, in their very own pub shed!
Pub shed increase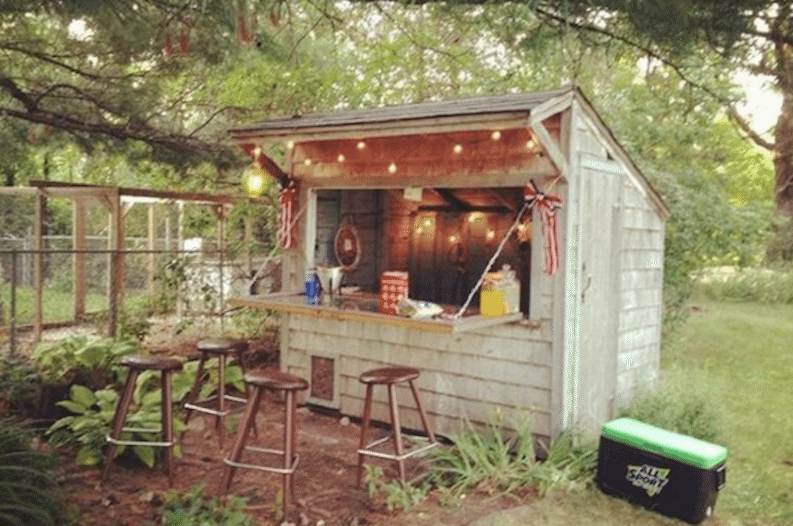 Pub sheds had been quietly on the increase for some time, thanks in no small part to Mike Bacon who started the Pub Sheds UK Facebook group in 2013; but they were catapulted into the public eye in 2014 when architect turned TV presenter George Clarke set out to uncover what was really happening in the Great British shed. In his Amazing Spaces 'Shed of the Year' competition, featured on Channel 4, he was stunned to discover a world of glorious eccentricity in back gardens across the UK and is famed for saying: 'I'll never view the humble garden shed in the same light again.'
And now there's a whole pub shed world out there. For anyone mulling over the idea of creating their own pub shed, cum meeting point cum party venue cum community social hub, click here for inspiration. David Cameron, eat your heart out!
You can't get a licence to sell alcohol, but you can give it out for free and ask for donations:
Rustic Beer Caddy (and other paraphernalia for your shed…)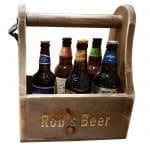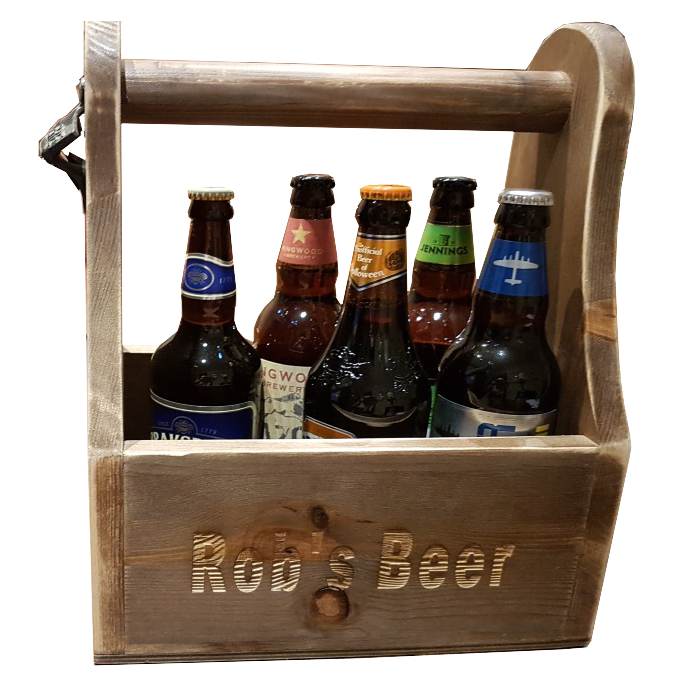 Cue wooden beer caddy or ale carrier, perfect for carrying your own, taking a selection of six of the best, perhaps for sharing or as a gift for the pub shed owner. And increased availability of craft beers means you literally can have your beer and drink it.
So, go on, choose your poison, carry it without spillage to your mate's place (pub shed or no) in a beer tote – your name on the side means 'hands off!', his or her name instead means you'll always be welcome!
Click here for information about our personalised rustic beer caddy, either for yourself or as a gift.
Related products (for your very own or others' sheds!):