Delivery
As you can imagine our delivery options are varied. Our extensive product range means we could be dispatching small wine and glass carries one minute to large rustic farmhouse tables the next.
This means we use a selection of delivery methods from Royal Mail, DPD and pallet networks to our own delivery vehicles. We work hard to keep our delivery costs and time down.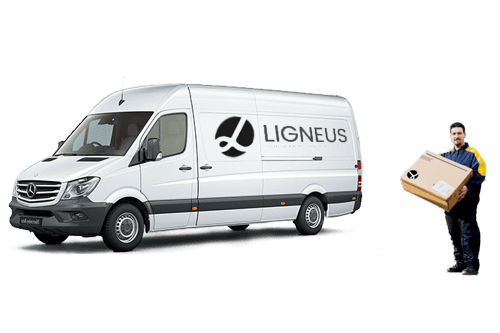 Any shortage or damage must be reported within 72hrs of receipt of goods
Delivery Zones and Details
Prices EXCLUDE VAT
| | | | | |
| --- | --- | --- | --- | --- |
| Delivery Zone | Details | Delivery Times | Orders under £500+VAT | Orders over £500+VAT |
| Green Zone | UK Mainland – Yellow zone | 2-10 working days | £12.50+VAT* | FREE |
| Yellow Zone | Postcodes: BT, KW, IV, AB, PA, FK | 3-15 working days | £20.00+VAT | £20.00+VAT |
| Amber Zone | Scottish & Shetland Islands, Channel Isles, IOM, IOW | 3-15 working days | Priced per consignment | Priced per consignment |
| Eurozone | ROI, Mainland Europe | 7-15 working days | Priced per consignment | Priced per consignment |
*As our products vary dramatically in size and weight some may require alternative delivery arrangements consequently we reserve the right to change the delivery costs where applicable.
Generally within UK mainland we send everything on either a next day or 2 day service. Delivery times are extended depending on the size of your order and production levels at the time hence the broad delivery range.
If you have an urgent order do contact us to discuss what we can do to expedite the situation.