Delivery
As you can imagine our delivery options are varied. Our extensive product range means we could be dispatching small wine and glass carries one minute to large rustic farmhouse tables the next.
This means we use a selection of delivery methods from Royal Mail, DPD and pallet networks to our own delivery vehicles. We work hard to keep our delivery costs and time down.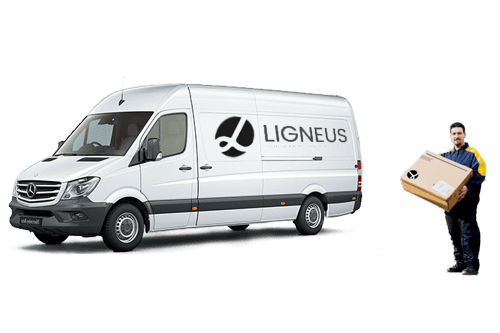 Any shortage or damage must be reported within 72hrs of receipt of goods
Delivery Zones and Details
Prices EXCLUDE VAT
Delivery Zone
Details
Delivery Times
Orders under £500+VAT
Orders over £500+VAT
Green Zone
UK Mainland (except Yellow zone)
2-10 working days
£12.50+VAT*¹*²
FREE*²
Yellow Zone

Postcodes:

BT, KW, IV, AB, PA, FK

3-15 working days
£20.00+VAT*¹*²
£20.00+VAT*²
Amber Zone
Scottish & Shetland Islands, Channel Isles, IOM, IOW
3-15 working days
Priced per consignment
Priced per consignment
Eurozone
ROI, Mainland Europe
7-15 working days
Priced per consignment
Priced per consignment
*¹ Trade Accounts & Fuel Surcharge
Fuel surcharges with carriers have been rising weekly with the steep rises in fuel prices. Unfortunately we have had to levvy our own fuel surcharge to contribute to these increasing costs. This surcharge will be applicable on any oversized consignments (greater than 1meter in any dimension) or orders requiring a pallet service where the order value is less than £500+VAT.
£30+VAT surcharge valid on Discounted Trade Accounts for orders under £500+VAT on oversized deliveries
*² General delivery considerations
Please note as our products vary dramatically in size and weight some may require alternative delivery arrangements consequently we reserve the right to change the delivery costs where applicable.
Generally within UK mainland we send everything on either a next day or 2 day service. Delivery times are extended depending on the size of your order and production levels at the time hence the broad delivery range.
If you have an urgent order do contact us to discuss what we can do to expedite the situation.
Redelivery Charges
If no one is available to accept a pallet delivery that consequently requires further delivery attempts we will have to raise a charge of £50+VAT as a contribution to the redlivery costs.
These charges may vary outside of UK Mainland.
Please ensure sufficent delivery information is provided for our couriers.