Ligneus an Ethical Manufacturing Brand…
At Ligneus we have always driven to become a manufacturing brand that doesn't harm or exploit the natural world or those within it.
What Are We Doing
We Manufacture all our products in our workshops in the UK with a strong ethical and environmental approach at heart. You can view our Sustainability statement here.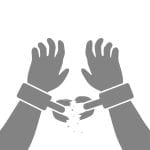 We welcome the Modern Slavery Act and look to our partners within our supply chain to conform to the obligations required in law. To not only follow to the letter but also in the spirit of the Law.
Our growth is based on both the integrity of our design and manufacturing AND our ethical and ecological values.
Although we do a great deal to apply these practices we recognise that we can all do more. We recognise that as we grow we will need to work harder to meet the demands of a sustainable ethical future. We look to both our partners in our supply chain and our clients, present and future, to hold the same ethical and environmental values.
Together we can work for a sustainable kinder world.