CNC Machining
At Ligneus we offer CNC solutions to create both bespoke and off the shelf products. With our state of the art CNC routers we can machine timber as per your requirements.
With CNC machining, we can manufacture prototypes, functional components and final products. Our flexibility allows us to efficiently run both short and long batch runs. This means we can deliver quality products on time and within budget.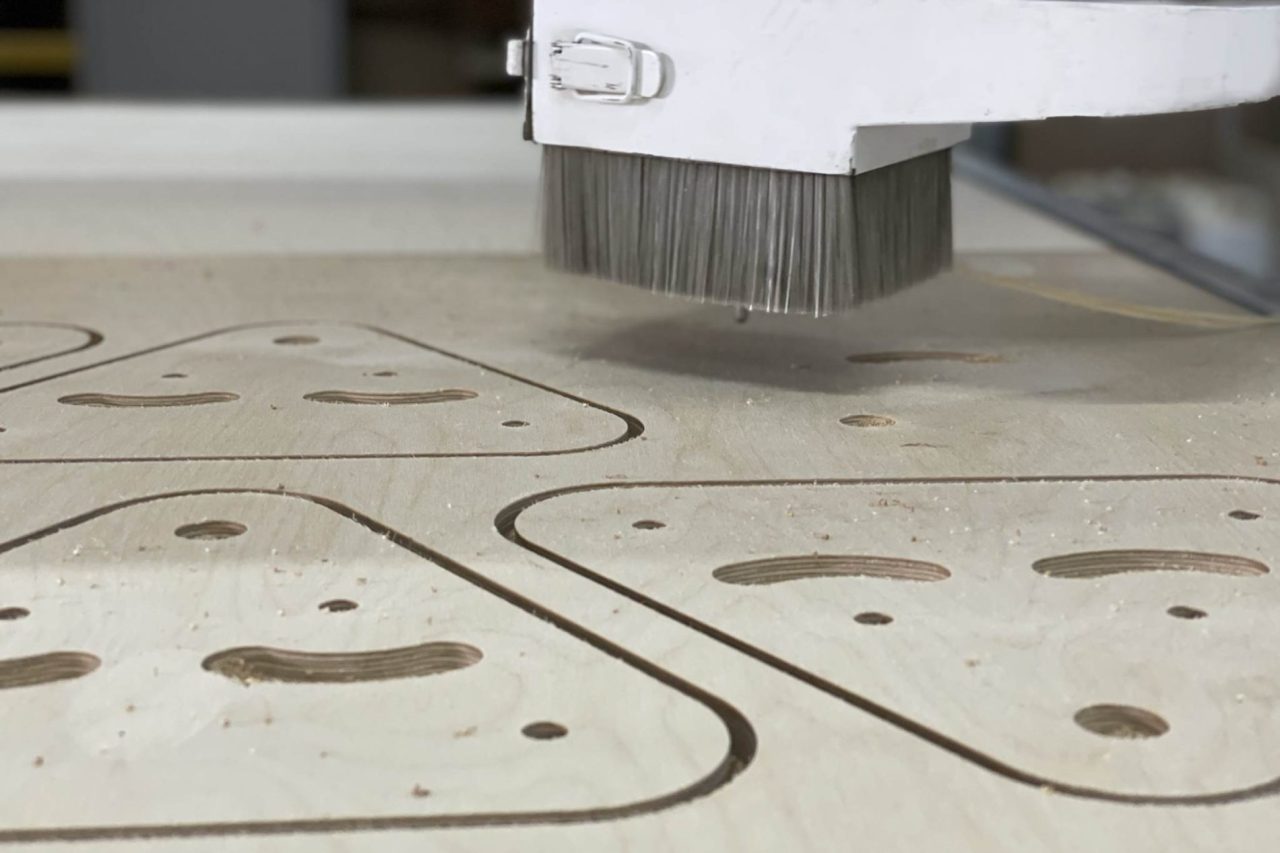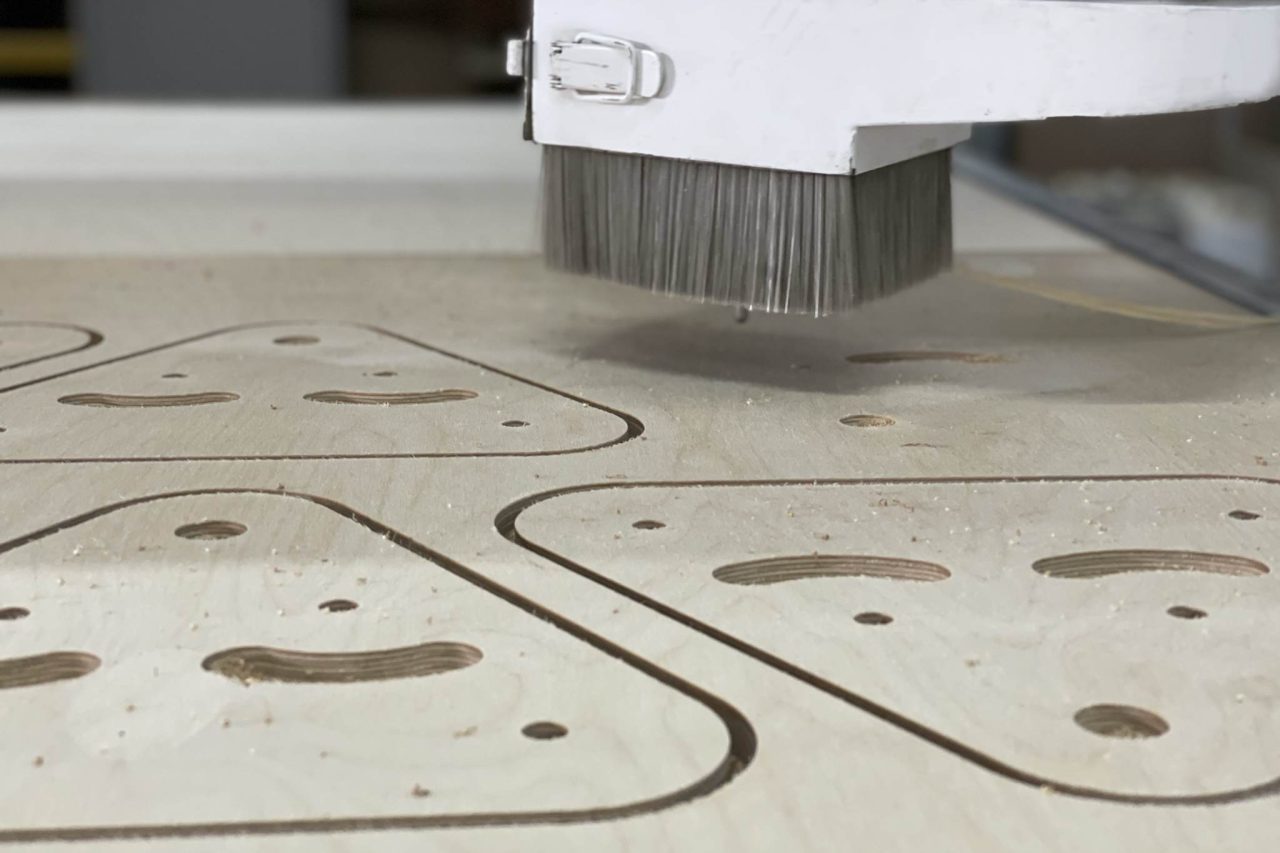 Milling wood with a CNC router
Our CNC routers process a wide range of wood from oak and beech to birch ply and all with high accuracy. Our software provides flexibility to create very imaginative solutions for our clients. This creativity and flexibility offers a fast turnaround on prototype design and ultimately a quick time to market.
We still use traditional methods throughout our manufacturing processes. However our routers offer higher levels of accuracy faster and in volume.
Using CAD software, our high-performance routers guarantee precision and quality.
Final designs are made far more efficiently in terms of wood consumption and reduce our waste. This, in turn, maintains a focus on our carbon footprint and helps in keeping costs down.
High Volume CNC wood machining
While we can provide for smaller projects most of our time is spent on high-volume batches. Thanks to our CNC capabilities we're able to offer quick turnaround on large batches. These can be either of component parts or finished products.
Our skilled CNC machinists operate our state-of-the-art CNC routers. They produce a wide range of components and finished products for an equally wide range of industries.
Our workshops are home to three machines. This allows us to complete multiple projects simultaneously or deliver on high volume orders.