What exactly are Table Top sign display and menu holders for?
In many establishments such as shops, bars, restaurants and offices, table signage is invaluable. Table signs and buffet food labels help guide the customer journey. They display notices, menus and sales literature on tables and counters.
Choosing the right table sign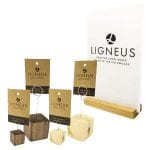 With a multitude of variations one can be forgiven for being a little confused. From clipboards and menu holders to ticket holders, display blocks and even condiment holders there is plenty of choice. The best way to start is simply to outline the primary function. Examples include basic food signage and ingredient information to instructional information and pricing. This will help inform the initial decision.
The environment should also be considered. Where customers are tending to be on their feet angled table signs are better for display. Whereas when seated more upright signage often works better
The right table sign can enhance appearance and improve customer experience. Adding buffet signs for food will help your customers and speed up service. They are also extremely useful for informing guests of ingredients or potential allergens.
Table Talkers – what are they?
In hospitality & catering circles display holders communicating information are commonly known as table talkers. They are incredibly useful to a business as they can not only perform standard functions but can also improve sales. A correctly positioned table talker with the right information can inform customers on other options. Options that they may not have even considered.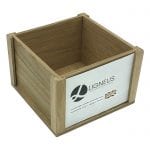 For example our table talking condiment unit could well entice customers with some mouth watering desert. The special of the day, upcoming events or other promotions. These can be position right in front of your customers.
What's your table number?
Restaurant table numbers help staff identify the correct table for each order. This improves service and delivery and ultimately customer satisfaction.
Table name holders for meetings and conferences
Our range is versatile enough for an even wider range of uses. It's not just in Hospitality, Catering and Retail where our tabletop signs work but also in commerce. From board meetings to conferences name holders and information display is essential.
Providing detailed information and instruction to attendees can be the difference between a mediocre and a great event.