The Rustic Pump House Table
We're excited to introduce the new rustic pump house table. It is derived from our classic rustic farmhouse table but is narrower. This offers a more intimate arrangement for social occasions. It is rapidly becoming popular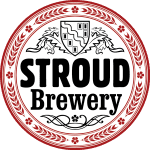 with social establishments such as pubs and breweries. Stroud Brewery has been delighted with their recent additions. The slimmer design makes them ideal for sharing a platter over a beer or two, bringing people closer together for making merry.
Available in a wide range of sizes there is surely a table just about right for you.
Pump Houses – Synonymous with a bygone era pump houses have become fashionable within the hospitality sector offering an interesting and eclectic environment. An environment ideal for entertaining often with great capacity this great spaces can be soften with our rustic style tables.
A sturdy design means they can easily accommodate frequent and heavy use. For more information check out all the the pump house tables in our Rustic Wooden Tables category and of course not forgetting the Farmhouse Bench which complements our tables perfectly. If you are in the area you should pop in to Stroud Brewery and try them out. (Also they serve a great pint in a very friendly environment)