Hospitality Trolley System
The Ligneus Hospitality Trolley is designed for robust everyday use but with the design for high end corporate hospitality and catering. As such it would be a shame to have such a design let down by the addition of sub standard presentation. To overcome this Ligneus have designed high quality oak stacker boxes that compliment the trolley and perfectly sit within each tier.

Each Oak box is designed to sit within the recess on each tier. The smaller box can also stack on the larger one. This offers greater stable capacity whilst manoeuvring. Each box is designed to a high standard and can be used as stand alone display and presentation boxes. This is very useful for setting out in catering and hospitality events.
The Hospitality Trolley system is currently made up up of the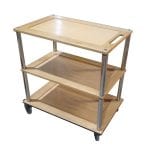 and the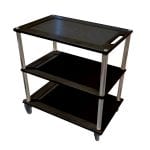 The boxes are also available in either lacquered or black oak to complement or contrast your trolley.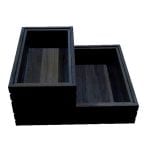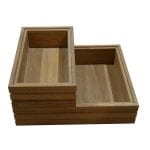 As With all our modular systems we are developing and increasing their functionality so watch this space for more trolleys and inserts to come.